Introducing Bremont's latest Ambassador, accomplished Australian Snowboarder and 2021 World Champion, Belle Brockhoff.
We caught up with Belle as she put her Supermarine 500 Blue through its paces whilst training for the 2022 Winter Olympics and World Cup Championships.
How did you first get into Snowboarding?
When I was 9 years old, I saw my mum buy her first snowboard. I got jealous and asked for one too. She then made a deal with me: get to level 1 in ski school then I could get a snowboard. At the end of that season, I reached level 1 and when I turned 10, started snowboarding. Long story short, a few weeks later I won the snowboard GS nationals.
At 10, at a new school, I was thrown into multiple ski and snowboard disciplines. I competed at a state and national level every year until I finished high school and I loved it. Aiming to be the fastest was the most exciting thing ever. I stuck with it and haven't looked back since.
You were the first Australian female to win a Snowboard Cross World Cup. How did that feel?
It felt amazing and a huge relief. I had been working towards that win for a long time. It finally happened and my late team mate, Alex Pullin won the men's event 5 minutes later. It was a very special day for us both and for Australia as history was made. We were the first two athletes in snowboardcross to win mens and women at the same World Cup for Australia.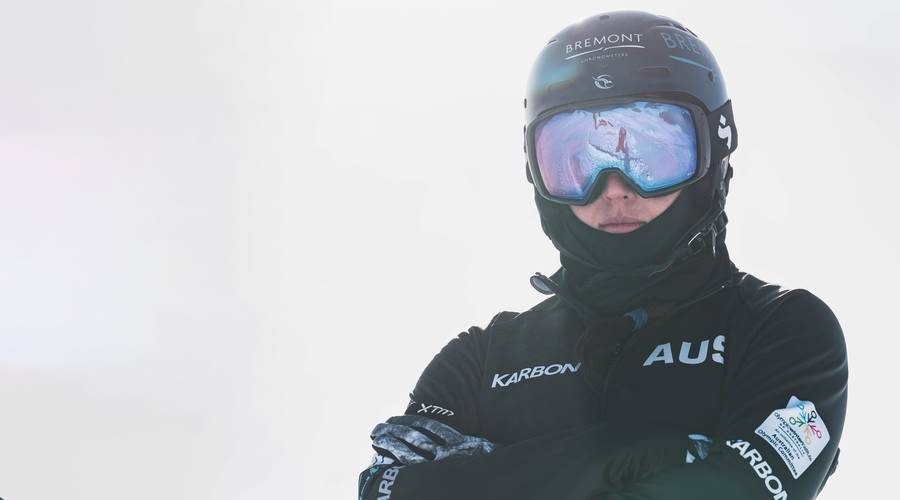 You went on to win three World Cup medals, two gold and one silver during the 2016/17 season, do you feel this was your best season?
To that date, it was my best season. In terms of medal colors, it was my best. It was also a bitter sweet season. Yes, it was the most successful but the start of a very challenging journey.
What are the biggest challenges you've overcome?
At the World Championships in early March 2017 I let fear get the best of me and crashed, rupturing my left ACL. I was devasted as I was the World Championship favourite. That same day I had to decide on whether to compete at the 2018 Winter Olympics or miss it and take my time rehabilitating. I knew I had to compete; I would have regretted it if I didn't.
Following an operation to rebuild my ACL, I committed to an intense rehab and four months later, I returned to the snow. I was scared, I was physically strong but nervous that my knee wouldn't hold up however I progressed each day and felt my confidence return
Fast track to December 2017, I had to prove to myself and my team that I could compete at World Cup level in Val Thorens, France. I felt fast and strong and I'd trained hard. It was a course I really enjoyed and I was beating some of the top women in training however in poor visibility and heavy snowfall I mistimed a feature that I couldn't see and I crashed. My knee hyperextended upon landing and knew that I had ruptured my ACL again. I felt sick knowing that all that rehab over the past 9 months had gone down the drain and that I was at beginning, again.
I flew home to another operation to clear out the ruptured ACL. I then trained with a knee brace on so that I could get used to moving around without an ACL and in the January I flew back to Europe to start my on-snow training and prove that I could compete at a World Cup level before the Games. I raced at the World Cup in Feldberg, Germany finishing 8th overall and I qualified for the 2018 Olympics.
Each day, I would tape up my knee and put a knee brace on. This helped my quads keep my knee together. Because of this, I lost a wide range of movement which is important for snowboarding. In training day, I couldn't get one lap in. I kept crashing because I couldn't move well and the wind kept throwing me around in the air.
I persisted and faster as the heats progressed but I wasn't fast enough in my movements to adapt to my increasing speed. I crash in semi-finals and finished up 11th. I was disappointed with the result as I know I could achieved better but I had no ACL! I had to make do with what I had. I then came home for my second knee reconstruction and to start my rehab journey back into the sport.
What are the most recent achievements that you're particularly proud of?
I'm proud of my come back season in 2019/2020. I medalled 5 out of 6 World Cups, including a win. I'm even more proud of my 2021 World Championships gold medal. I'm also proud of the World Cup in Georgia soon after the world championships. I didn't compete there because I broke my wrist but I cemented what I was working for all this time: My mental state. From the crash in March 2017 to the 2021 World Champs, I finally reached a place where I could truly back myself in a race and fully trust my abilities as an athlete.
What does your training consist of? How do you train in the off season?
Off season training involves a lot of physical preparations. I have different training blocks that focus on strength, explosiveness, agility and cardio. I get to train in a variety of ways which I really enjoy and I'm grateful that my team is open to new ideas in ways to progress myself. I also mix in boxing, calisthenic foundations and I love road biking. The road biking does more than just cardio for me, it's training I use to increase my focus and energy output threshold under fatigue. This year I have included some MMA training too to expand overall body awareness and awareness of other people's movements. 
What excites you about Bremont and what is your favourite Bremont watch?
I love Bremont for their beautiful watches but the journeys they have been a part of and supported is nothing short of incredible. The Bremont world is a very inspiring one. They have an amazing line up of ambassadors who have achieved things that are out of this world and it inspires me each time I look up their names. I'm rocking the S500 every day and I don't leave the house without it. I love it.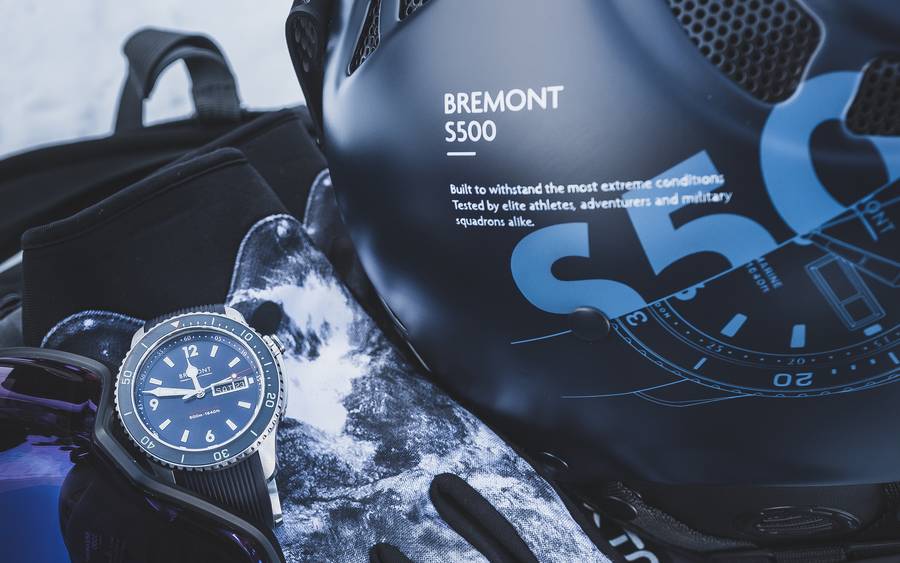 The S500 you wear, why did you choose this watch, and have you been putting it through its paces?
I chose it because of its sporty aesthetic and ability to withstand high pressure in extreme environments. I thought it would be special to have a watch where every time I looked at it, I get inspired and it reminds me that if this watch can handle high pressure, then so can I.
I've worn in nonstop since I got it, I even wear it while training in the gym and race track as its suits all terrains and situations. I love it!
You're passionate about educating women about the sport. Why is this so important to you and what have you been doing to support young female athletes?
I truly feel that as an athlete and the first woman to have achieved a world cup medal for Australia, that its important for me to set up the sport well enough so that the women coming up behind me will have an even better experience than I ever did. I want to see the sport that I love progress which is why I am passionate about educating other women. This doesn't just apply to snowboardcross, I really enjoy supporting women in other sports. It's the most rewarding thing I have found so far, doing things for others.
You also spend time doing charity work, can you tell us about your role with Lifeline and why this is so important to you?
As a teenager I went through periods of depression and anxiety. Snowboarding gave me a lot of peace and purpose in my life and I've been able to build my life into a position where I don't struggle with depression and anxiety any more. I owe the sport a lot in that sense and this is the reason why I have been volunteering in the mental health space. I am a Community Custodian for an Australian mental health charity called Lifeline. I share my stories during engagements and aim to encourage good change and create hope for those who need it most.
 We look forward to watching you compete next year, how difficult has it been training during continual lockdowns?
Part of being an athlete is to adapt as situations arise. During the first lock down, I used my World Cup prize money to buy a basic gym setup for my home as I didn't want to lose potential fitness gains over the off season. I did get small windows to train and the social the social touchpoint is vital. I get inspired seeing different athletes train and I sometimes pick up ideas to better my own training. This year is a bit harder in terms of motivation. I notice the overall energy is lower for everyone compared to last year. Right now, I try organize my sessions with other athletes to motivate and uplift each other.  We are only human after all, sometimes we go through patches like this and that's okay.
 In her role as a Bremont ambassador, Belle wears the Supermarine 500 in Blue.