Meet Bremont's latest ambassador and long-standing friend of the brand; renowned actor and master of his craft, Mark Strong.
YOU VISITED BREMONT AT THE WING RECENTLY – WHAT DID YOU THINK?
I loved my visit to The Wing. I found it fascinating to see the intricacy with which the timepieces were all put together. Seeing the workshops in which they are all made and the incredible machines that are used to manufacture everything down to such fine tolerances was fascinating. Realising that a lot of those machines had been made specifically to make parts for watches that are put together at The Wing was a revelation. So, yes, I thoroughly enjoyed it.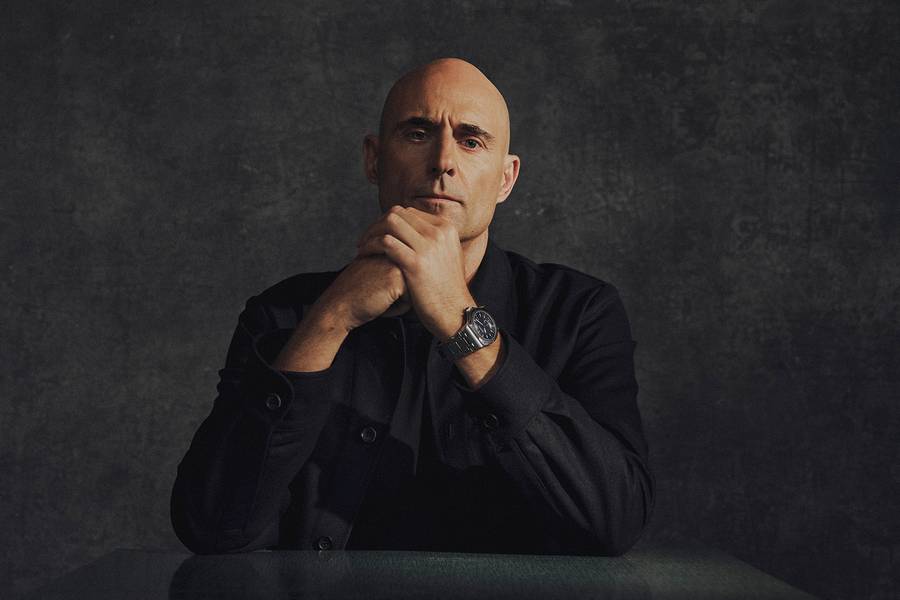 WHERE DOES YOUR PASSION FOR WATCHES COME FROM?
I have always loved watches ever since I was a kid and I got my first electronic watch, which seems very space age when you consider it today. The look of a beautiful watch face, the accuracy of a quality timepiece, and the fact that you wear it on your wrist as a visible piece of jewellery, which is something that I don't wear at all, is the reason that I love watches, especially mechanical ones.
HOW DO YOU FEEL KNOWING THAT YOU'RE WEARING A WATCH THAT HAS BEEN MADE IN BRITAIN.
It feels good knowing that I'm wearing a watch that was made in Britain. Knowing that it was engineered, crafted and created in the UK makes me feel very proud.
YOU HAVE PLAYED SOME ICONIC CHARACTERS, WHICH WAS YOUR FAVOURITE CHARACTER TO PLAY?
I played a lot of villains in my time. I often find that they're the most colourful characters to play. It's not that I want to necessarily plumb the dark side. It's the fact that they tend to get the best lines and the best costumes. So I feel I've played quite a lot of iconic characters. I'd point to Frank D'Amico in Kick-Ass and to Lord Blackwood in Sherlock Holmes, but I've also been fortunate enough to play parts in Tinker Tailor Soldier Spy and The Imitation Game and Zero Dark Thirty movies that I admire and characters that are an interesting part of the plot. So I would say I kind of like all of the parts I play in a way, because otherwise I wouldn't choose to do them in the first place.
OUTSIDE OF ACTING, WHAT DO YOU LIKE TO DO WITH YOUR TIME?
Outside of acting, the things I enjoy the most are travelling to different countries, visiting galleries, museums in those countries, finding out what they're eating and drinking and getting to explore. In my job, I'm very lucky because I often get to stay in places longer than you would if you were just visiting as a tourist. I get to really find out and work out the ins and outs of a city where I'm staying, so travelling is probably my main passion. I play five-a-side football with a bunch of guys that I've been playing with for 20 years, so that's something that keeps me fit and I do some boxing too, just to keep me on my toes.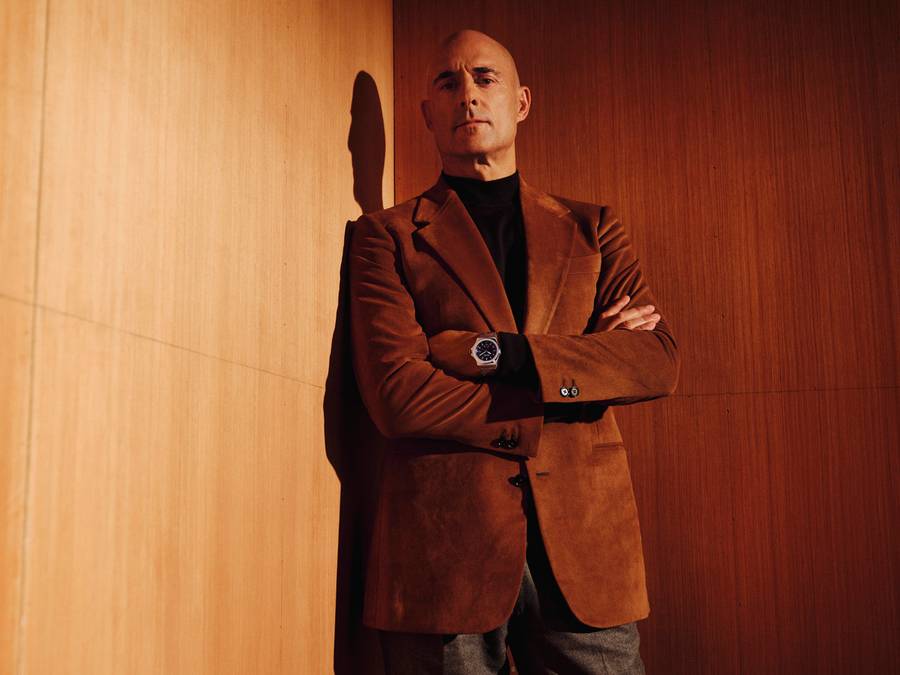 WHAT ARE YOUR FIRST IMPRESSIONS OF THE NEW SUPERNOVA?
My first impression of the Supernova is that it is a really beautiful piece of kit. I think the bracelet is a little departure for Bremont, making it look very sleek and sporty. Although I feel it has a bit of a diver's watch look about it, it feels incredibly comfortable to wear and sits beautifully on the wrist. I do absolutely love the way it looks especially when the light hits those polished parts of the case and bracelet.
WHAT ROLE DOES A MECHANICAL WRISTWATCH PLAY IN YOUR OWN PERSONAL FASHION CHOICES?
I just love wearing watches, largely because I don't wear any other kind of jewellery, and I love the idea that you're wearing something that's beautifully designed but also practical.
YOU'RE FRONTING UP BREMONT'S NEW TAGLINE "TIME IS JUST TIME. IT'S WHAT YOU DO WITH IT THAT COUNTS." – WHAT DOES THIS MEAN TO YOU?
I think the idea that what you do with time is important kind of goes to the fundamental core of what we're doing on the planet. You know, we have one life depending on your beliefs, and it's what you do with that life. And obviously the older you get and the less time you have, the more you realise how important every day, every hour, every second is in your life.
WHAT'S NEXT FOR MARK STRONG?
There are a number of films that are all coming out. I play a small part in a film called Tár that Cate Blanchett is currently wowing audiences and critics with that I have no doubt will go on a very strong Oscar run. I've got to do some little indie movies coming out too, one with Jodie Comer, a period drama called The Critic with Ian McKellen that I'm looking forward to, and I'm currently filming in Colombia doing an action movie called Shadow Force for Lionsgate.
HOW DOES IT FEEL TO JOIN BREMONT'S LINE UP OF AMBASSADORS?
I feel very proud to be a Brand Ambassador for Bremont, particularly as all the others are incredibly impressive, whether they're rugby players or motorcyclists or mountain climbers, people that seem to have endurance and achievement as part of their makeup. So to be part of a group like that, it's a good feeling. Mark Wears The Supernova The Supernova is Bremont's first integrated bracelet design crafted by Bremont's in-house engineers. A masterpiece in design and engineering, this 40mm stainless steel timepiece features a 'Midnight' blue dial, and is powered by the Bremont manufactured ENG375 movement. As with all Bremont watches, durability has been a key consideration and as such the Supernova features a hardened top bezel, anti-shock technology and a scratch resistant sapphire crystal.