astonishingly steven hawking
2020 marks Bremont's 10th iconic limited edition, honouring and preserving a piece of history and heritage within one of its mechanical timepieces. This year the brand is very proud to have worked closely with the Hawking family to create something completely unique and very special to commemorate the life of the remarkable Professor Stephen Hawking. It is the first time that Bremont will be releasing a ladies' watch as part of the new collection. The Bremont Hawking Limited Edition Collection is dedicated to the British scientist whose study of time enhanced our understanding of the universe and beyond.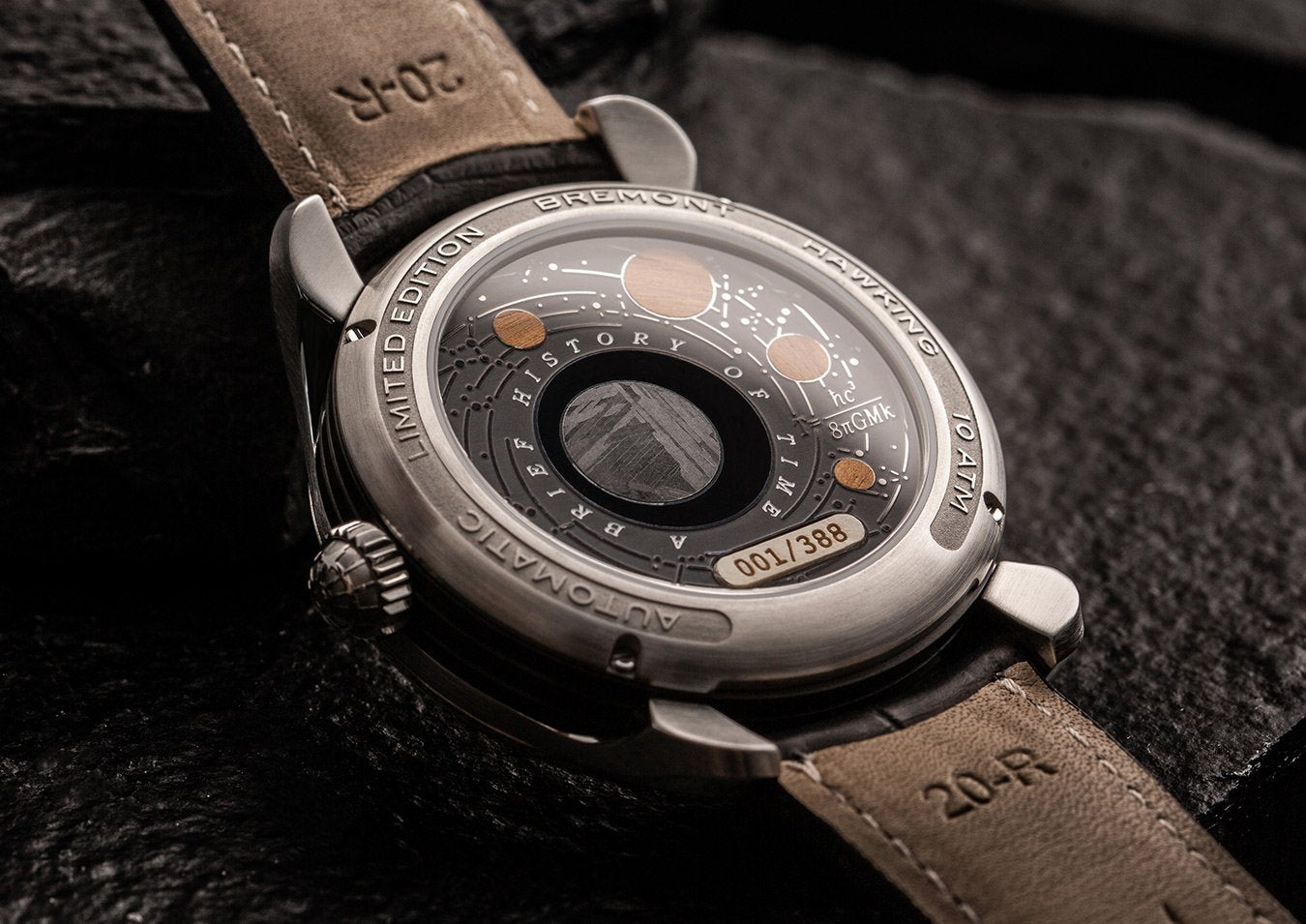 The Bremont Hawking Limited Edition watch contains 4 wooden discs inlaid into the back of the watch taken from the desk at which Hawking contemplated the mysteries of the universe, one of his most treasured possessions. This exquisite chronometer also contains some meteorite to symbolise the cosmos which can be seen at the centre of the striking hand-finished closed case back, as well as an etching of stars from the night sky in Oxford, on 8th January 1942, the date that Hawking was born.



The watch's serial number is printed on paper from original copies of a 1979 seminal research paper commonly referred to as "The 'nuts' and 'bolts' of gravity", co-written with one of Hawking's longest serving collaborators, Professor Gary Gibbons, that sought to understand the thermal properties of black holes. Housed within is the unique BE-33AE movement, with 42-hour power reserve.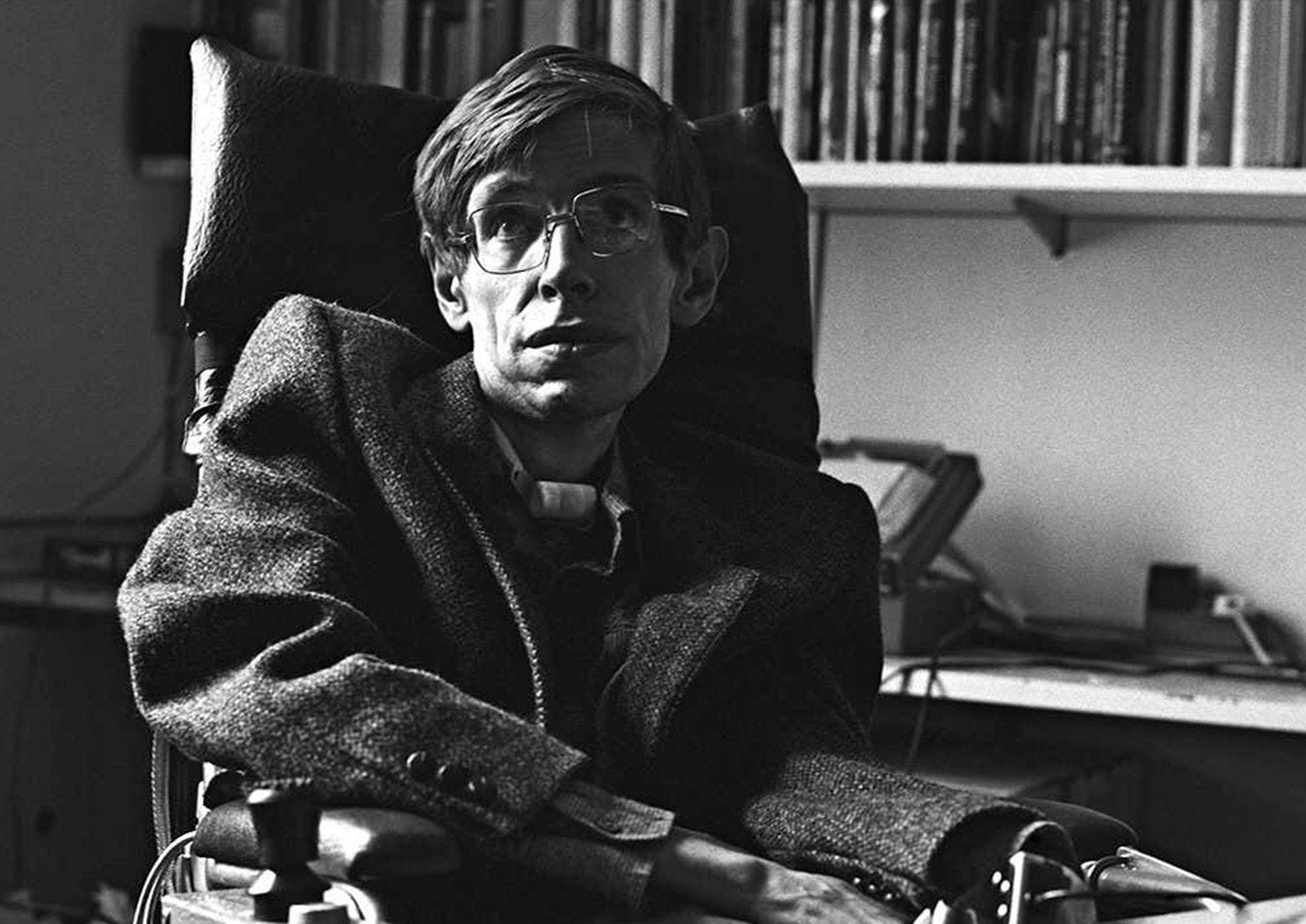 The Bremont Hawking Limited Edition Collection is dedicated to the British scientist whose study of time enhanced our understanding of the universe and beyond. Bremont Co-Founder Nick English says, "Professor Stephen Hawking was arguably one of the most pre-eminent scientists of the last hundred years. We wanted to celebrate this incredible man's life and his fascinating relationship with time.



When Stephen Hawking was twelve years old his schoolmates wagered a bag of sweets that he would either "amount to nothing" or "turn out to be unusually capable". Time proved the latter to be correct. Their friend became a celebrated theoretical physicist who made his discoveries accessible to a global audience. Nick English says, "Hawking's pioneering approach to popular science, alongside his tremendous curiosity and courage, make him a fondly remembered British icon."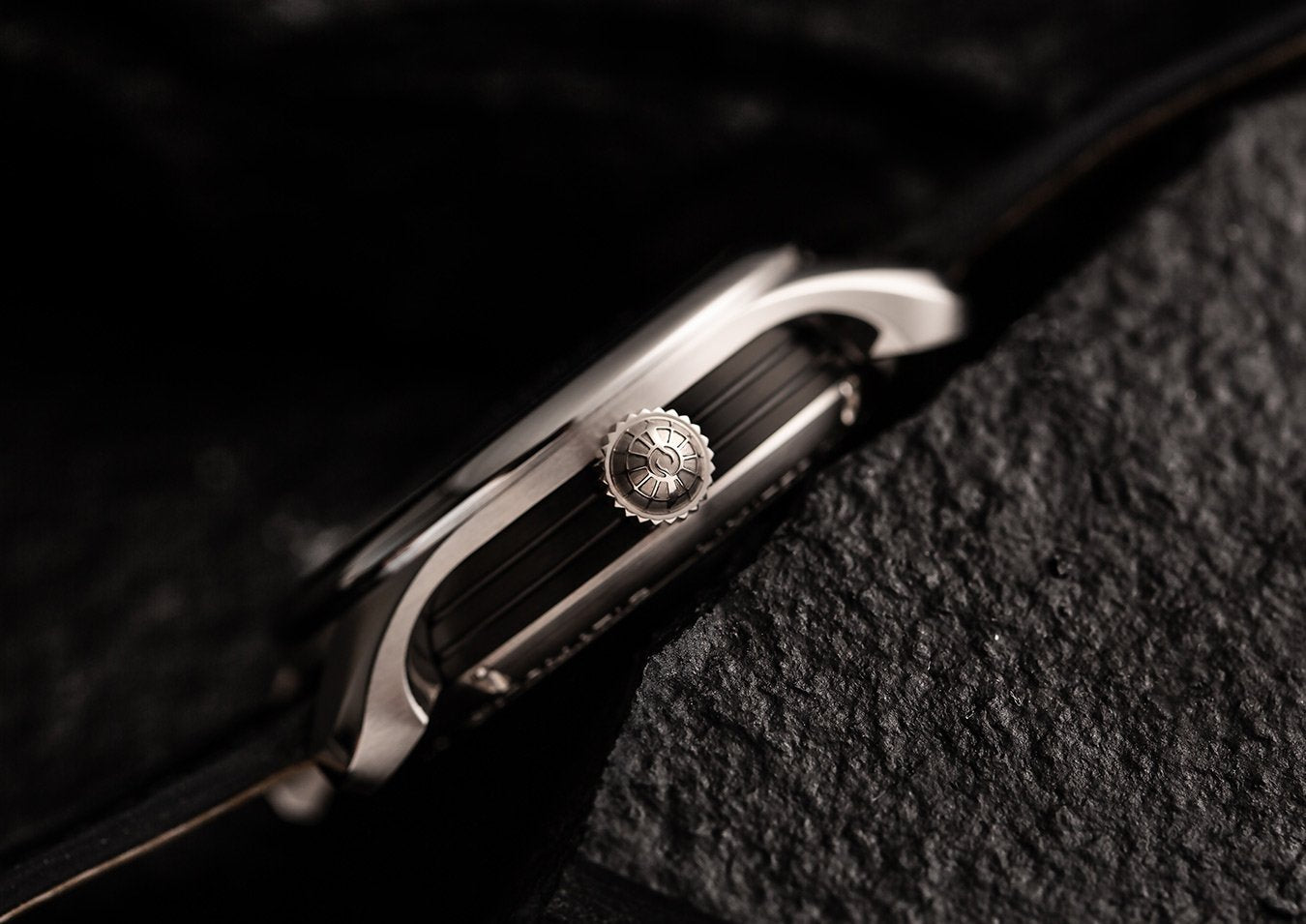 Only 388 stainless steel and black dial, 88 rose gold with black dial and 88 white gold and blue dial pieces will be made; the numbers referencing the year in which Hawking's "Brief History of Time" was published, 1988."My father's work was primarily theoretical. Nevertheless, he was a person who placed great value on precision craftsmanship and the interplay of design and technology." Tim Hawking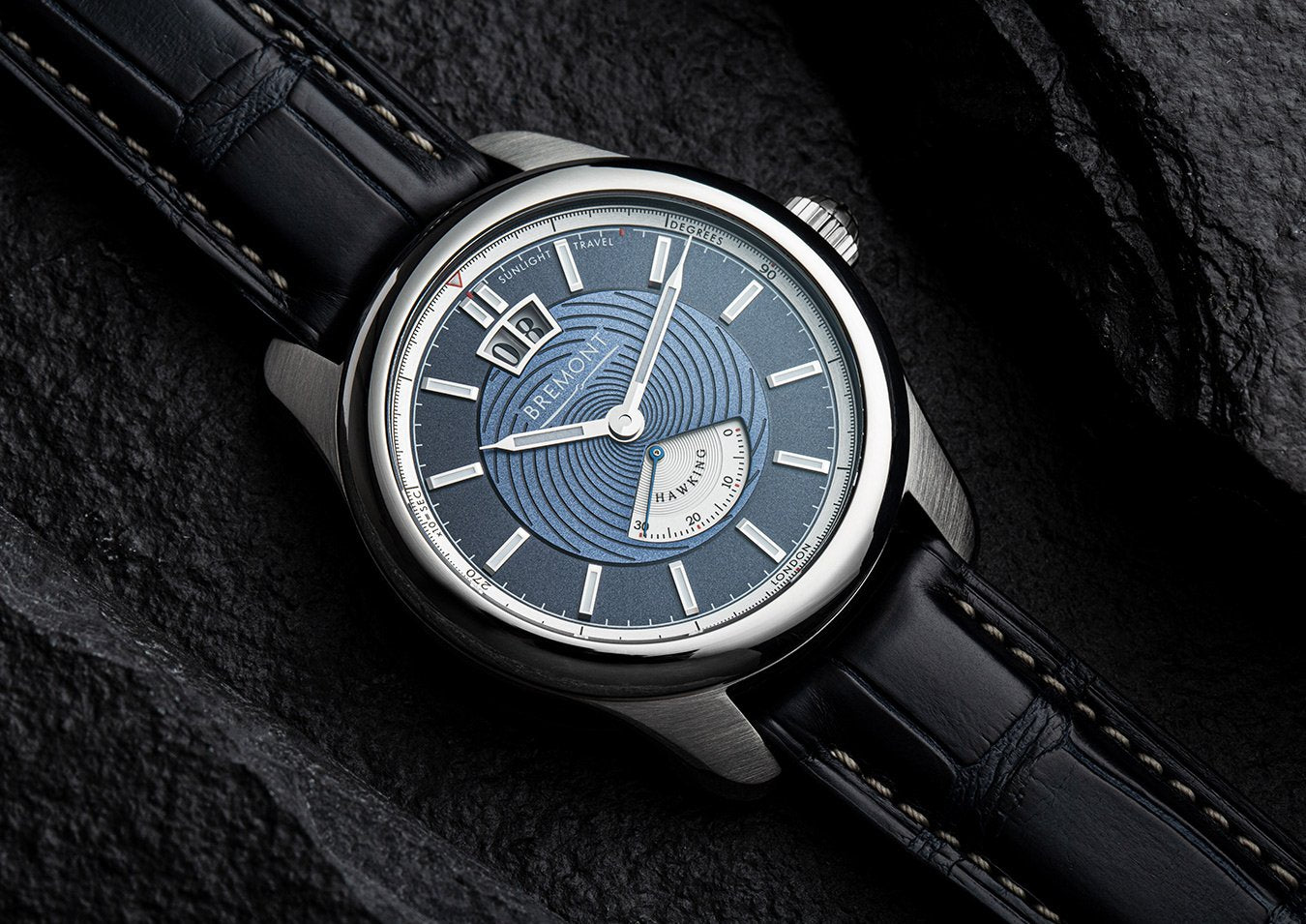 The classically styled Bremont Hawking Limited Edition watch features a retrograde seconds hand and grand date. As with each of Bremont's historic limited editions there is also a philanthropic dimension. Bremont is honoured to have worked closely with the Hawking family on this project who founded the 'Stephen Hawking Foundation' which facilitates cosmological research as well as support for those who live with Motor Neurone Disease; part of the proceeds from these watches will be going directly to the charity.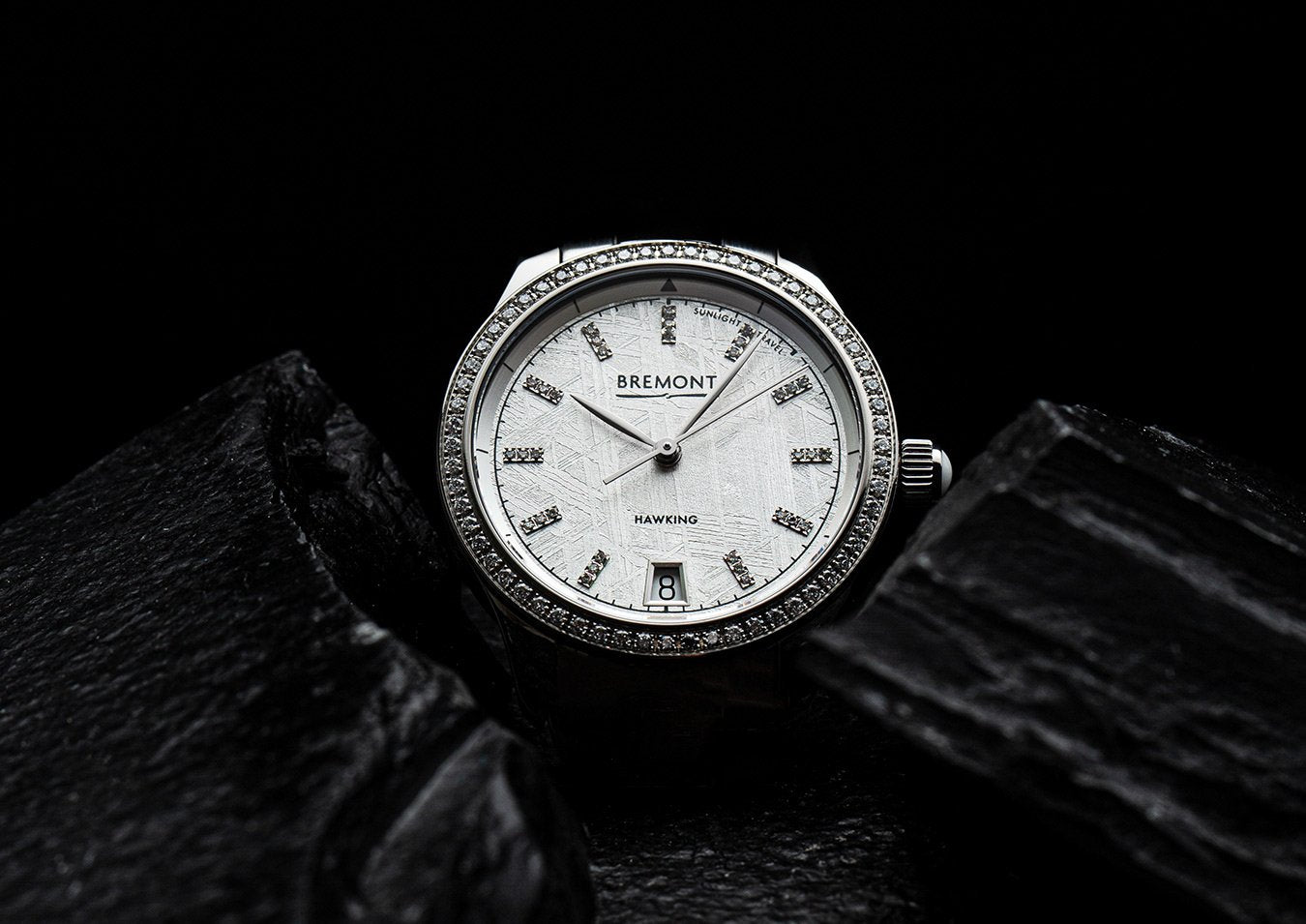 To complement the 41mm men's Hawking model, Bremont is also introducing a limited run of women's watches as part of the collection. Limited to 88 pieces, the elegant timepiece is available in stainless steel with a matte polished bracelet. Unlike the men's edition, it features a dial entirely made from meteorite and is beautifully paired with polished nickel hands.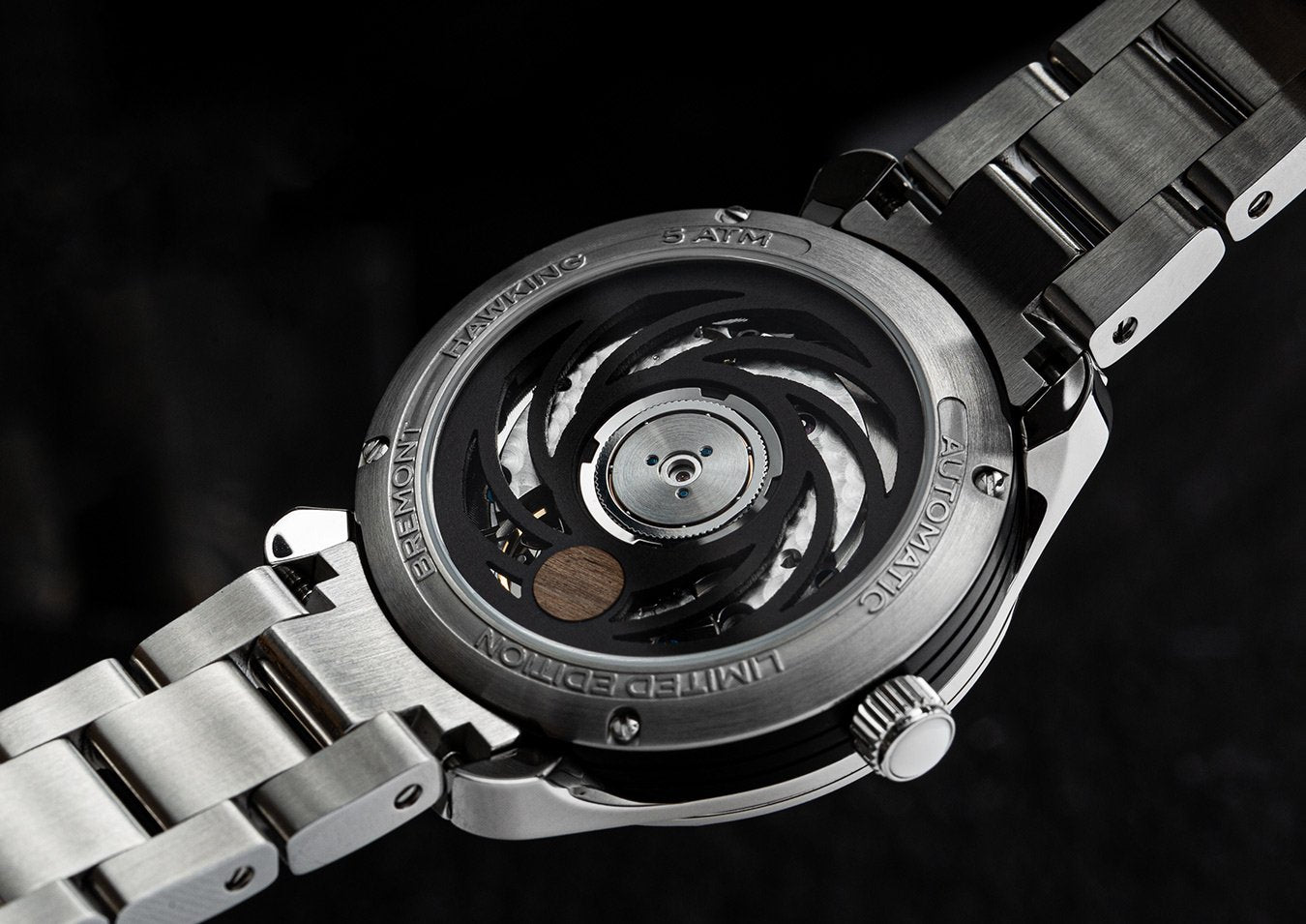 Turning the watch over reveals its open case back through which an exquisite and intricately hand-finished 'black-hole' automatic rotor can be seen. Designed to Bremont's exacting specifications, the rotor is inspired by the swirling of a black hole, a nod to the black hole theory so prevalent in Hawking's scientific theories; it also incorporates a veneer of the oak from Hawking's desk.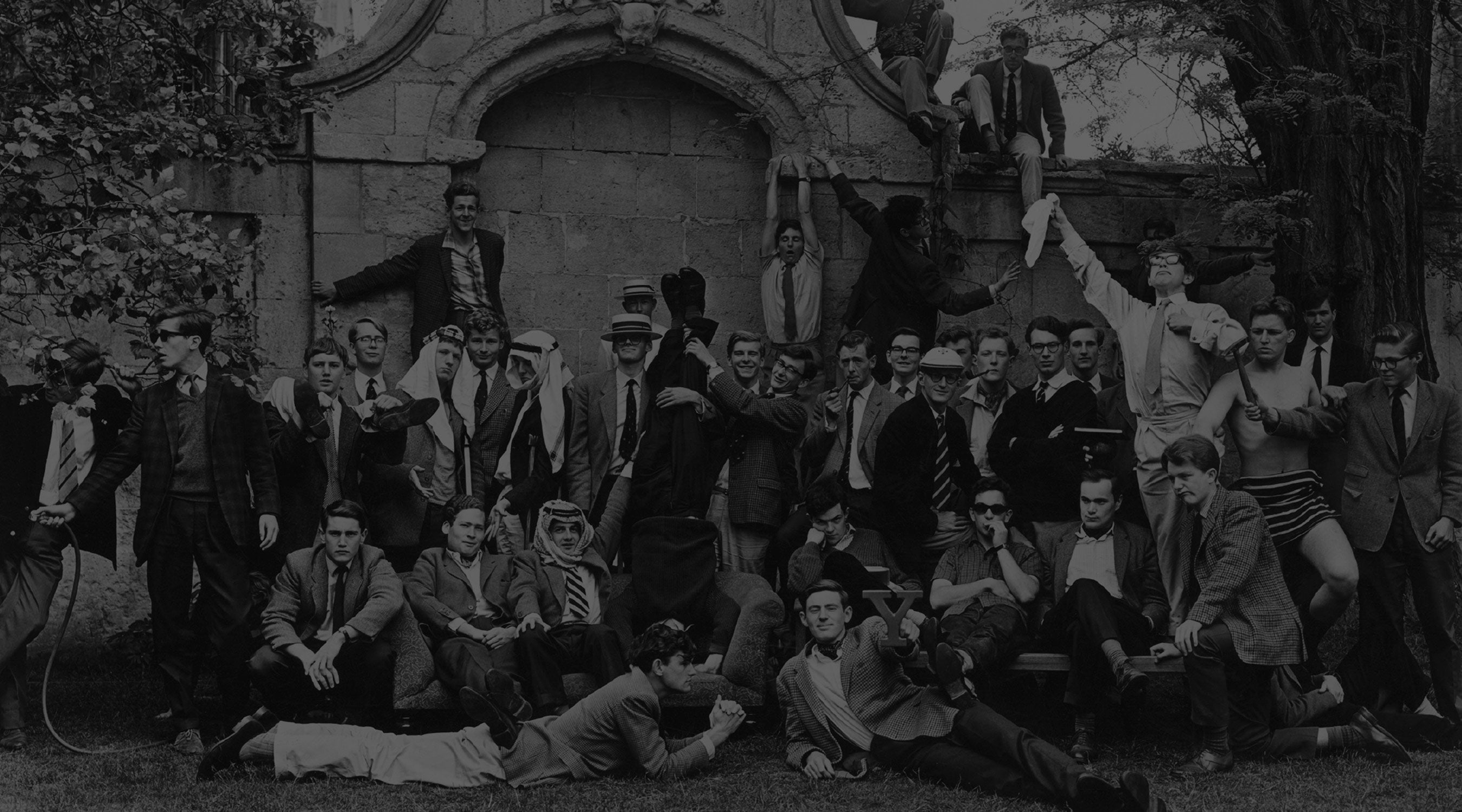 My father's work was primarily theoretical. Nevertheless, he was a person who placed great value on precision craftsmanship and the interplay of design and technology. This antique desk was a most treasured possession, representing both his grandmother's pioneering commitment to education, and a portal back to happy childhood memories. The Hawking family are delighted that its legacy may live on further now in the Hawking Bremont timepieces. TIM HAWKING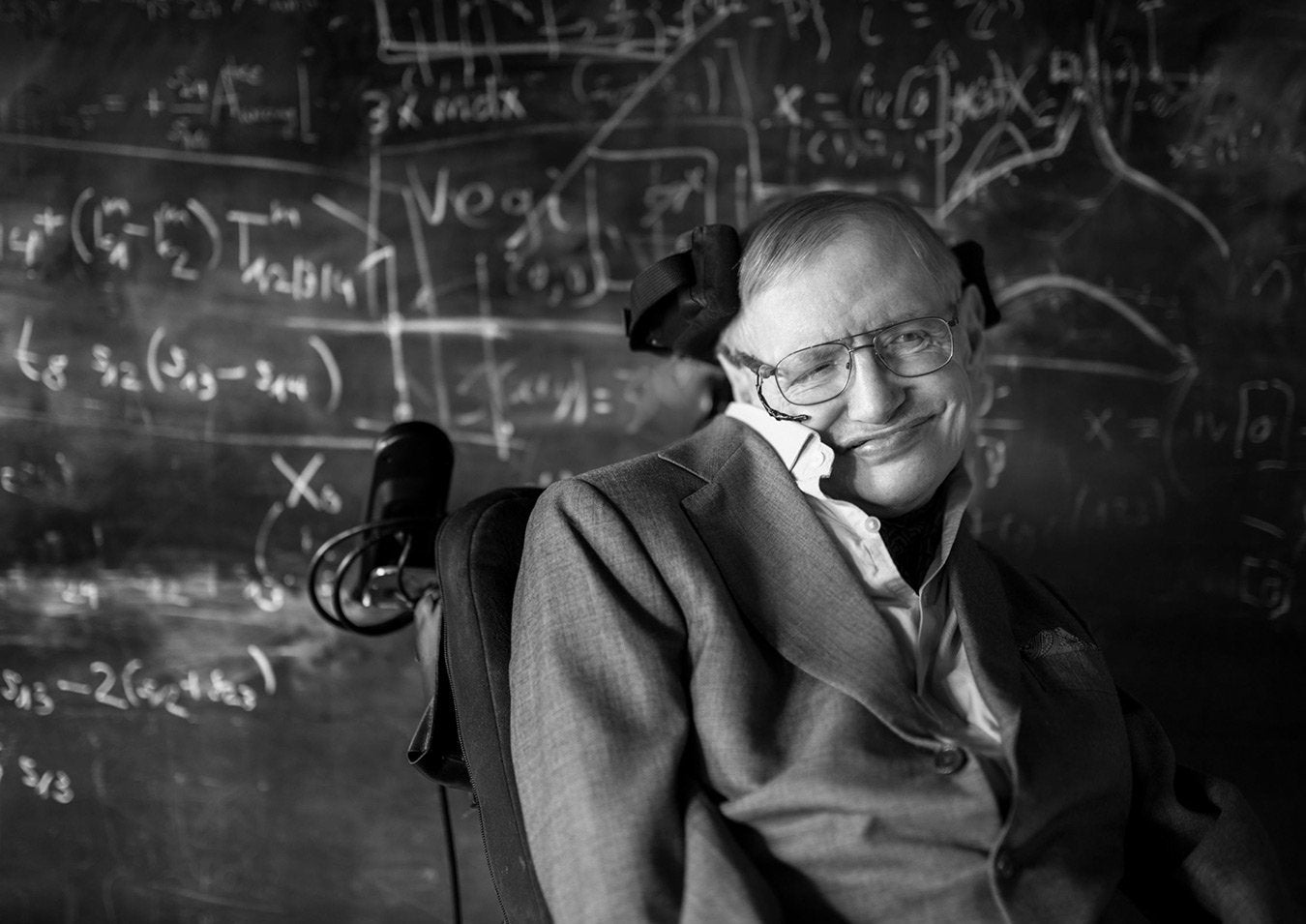 For much of his career, Hawking searched for a theory of everything, one mathematical law that would unify general relativity and quantum theory. His final lines in 'A Brief History of Time' explain that if discovered, it should be understandable to everyone: 'Then we shall all, philosophers, scientists and just ordinary people, be able to take part in the discussion of the question of why it is that we and the universe exist. If we find the answer to that, it would be the ultimate triumph of human reason – for then we would know the mind of God'.

In March 2018, Hawking passed away. Tributes flooded in for the 76-year-old scientist. Hawking lived with the prospect of an early death yet survived 55 years beyond the doctors' initial prognosis. As a brilliant physicist, he used his time to search for answers. As a promoter of science, he and his legacy inspire us all to keep asking questions: 'Remember to look up at the stars and not down at your feet. Try to make sense of what you see and wonder about what makes the universe exist. Be curious. And however difficult life may seem, there is always something you can do and succeed at.'