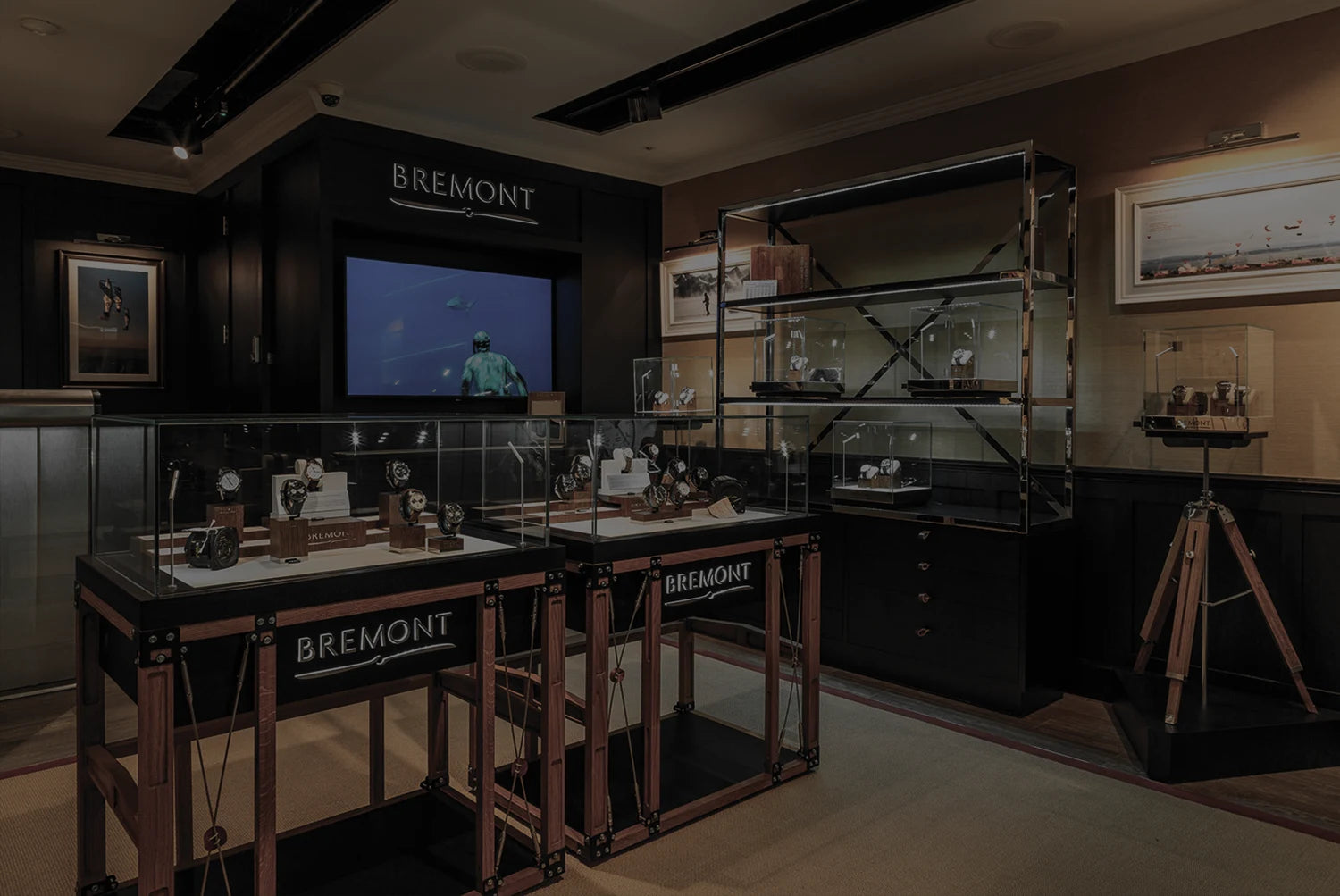 Bremont boutiques
CANARY WHARF
8A Cabot Place, Canary Wharf Shopping Centre, London E14 4QT
speak to a highly trained expert
Kindly take note that this boutique is currently offering its services by appointment only.

Shop Bremont watches at the Bremont Canary Wharf Boutique and let our friendly in-store specialists guide you towards finding your perfect watch whilst providing unmatched hospitality in a relaxed environment. Bremont Canary Wharf.

We look forward to welcoming you to this Bremont London Boutique where you can shop our collection of elegant British men's and ladies' watches whilst enjoying a complimentary drink. Please fill in the appointment form below so we can ensure we have the watch you're looking for ready for you to try on, and can dedicate time helping you find the right fit.
Purchase a watch, strap or accessory

Strap change & bracelet adjustment
We will do our best to accomodate your requested date & time and we will be in touch to either confirm your appointment or to suggest an alternative.
BREMONT CANARY WHARF
Explore our exquisite selection of British men's and women's watches at our Canary Wharf Boutique.

Please be aware that Bremont Canary Wharf is currently providing services by appointment only.
APPOINTMENT TIMES
Please book an appointment during the available times using the form above.

Monday: 10am - 5pm
Tuesday: 10am - 5pm
Wednesday: 10am - 5pm
Thursday: 10am - 5pm
Friday: 10am - 5pm
Saturday: Closed
Sunday: Closed

TELEPHONE: +44 (0)203 943 5100
EMAIL: canary.wharf@bremont.com
get directions
Seasonal Hours
Wednesday 20th Dec: Closed
Thursday 21st Dec: Closed
Friday 22nd Dec: Closed
Saturday 23rd Dec: Closed
Sunday 24th Dec: Closed
Christmas Day: Closed
Boxing Day: Closed
Wednesday 27th Dec: Closed
Thursday 28th Dec: Closed
Friday 29th Dec: Closed
Saturday 30th Dec: Closed
Sunday 31st Dec: Closed
New Year's Day: Closed
Tuesday 2nd Jan: Closed
Wednesday 3rd Jan: Closed