RCC + BREMONT

Bremont, much like Rapha, was borne from a passion for performance, for boundary-breaking design that stands the test of time. Its legendary watches are constantly pushing the limits and expanding the edges of endurance. Rapha has always looked to move the dial and aim for adventure, to create products that can withstand all kinds of riding. Bremont and Rapha will soon come together to create a unique version of the Bremont MBIII, available just to RCC members.
About Rapha
Founded by Simon Mottram in London in 2004, Rapha makes the world's finest cycling clothing. For 15 years, its products have redefined comfort, performance, and style for cyclists from absolute beginners through to WorldTour professionals.

Born from a love of the sport, Rapha regularly organises and sponsors unique rides and events. The Rapha Cycling Club was founded in 2015 to bring cyclists together, and today there are already more than 22,000 members worldwide. Our 21 Clubhouses across Europe, North America and Asia have become hubs for RCC members and local cyclists, offering a café space and stocking the latest products.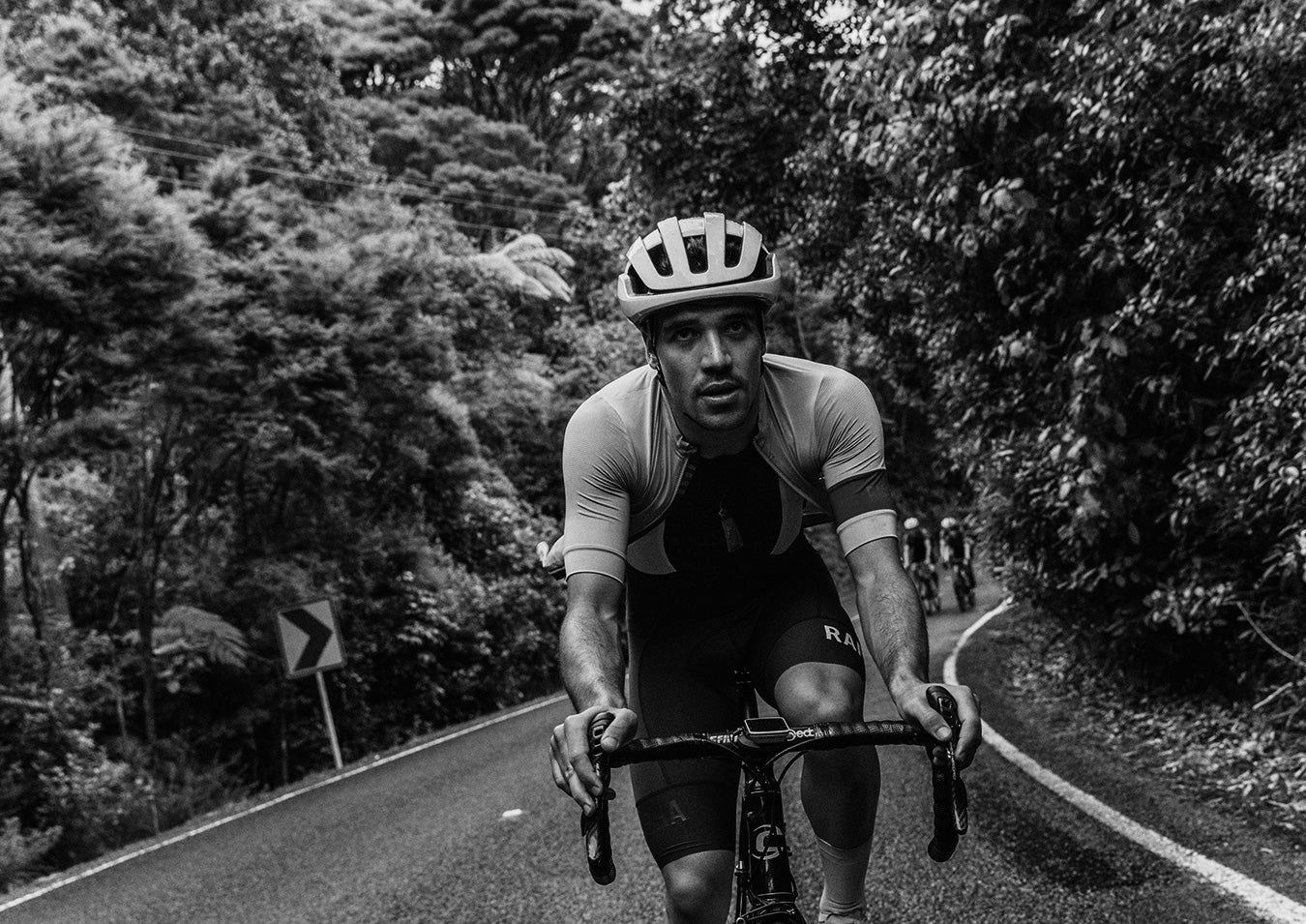 the rcc
the rapha cycling club
The Rapha Cycling Club is a global community of passionate, active cyclists with exclusive access to our most sought after products, rides and experiences.

KEY BENEFITS
• Members-only app to instantly connect to a global network of ride leaders, group rides and members.
• Weekly club rides led by our friendly Ride Leaders and exclusive riding trips around the world.
• An extensive range of members-only RCC products and special editions with selected brands.
• Signature club kit, recognisable around the world.


For membership enquiries visit rapha.com or contact SpecialProjects@bremont.com