built for the skies
pilot watches
Inspired by their own love of flying, Bremont Co-Founders Nick and Giles English passionately create pilot watches engineered for function and finesse. The relationship between aviation and time began over 100 years ago when the first brave adventurers took to the skies. Bremont's love of aviation and deep understanding of its uncompromising demands are inherent in our pilot's watches.
3 year extensive warranty

Each watch has undergone strict quality control and testing procedures and is covered by an extensive warranty of 3 years. Timepieces featuring an ENG300 series movement are covered by a 5 year warranty.

HAND BUILT IN THE UK

Bremont has been on a significant drive to invest in its in-house manufacturing and technology, based in Henley-on-Thames, Oxfordshire.

TESTED BEYOND ENDURANCE

A pilot's watch should endure
everything the pilot does. Bremont watches have been extensively tested with our aviation partners including renowned ejection seat manufacturer Martin-Baker.
PILOT CHRONOGRAPHS
For a pilot, a chronograph is an essential tool for timing. From navigation, to the time between radio calls and the elapsed time of flight, Bremont's pilot chronographs are designed around the core principles required for any aviator's mission.
PILOT'S WATCH DESIGN PRINCIPLES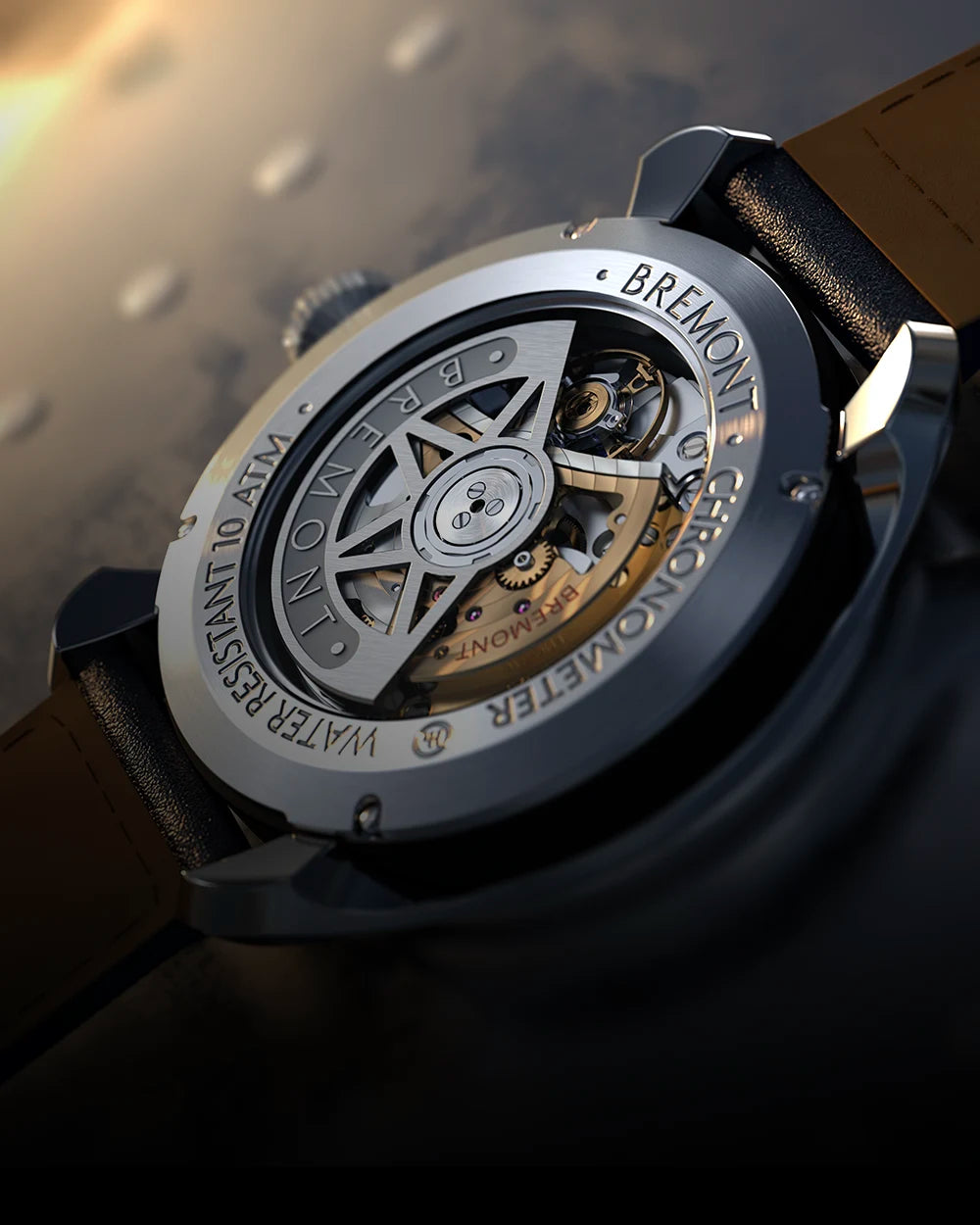 accuracy
Every Bremont pilot watch is powered by a steadfast chronometer rated mechanical movement that is guaranteed to within -4 and +6 seconds per day.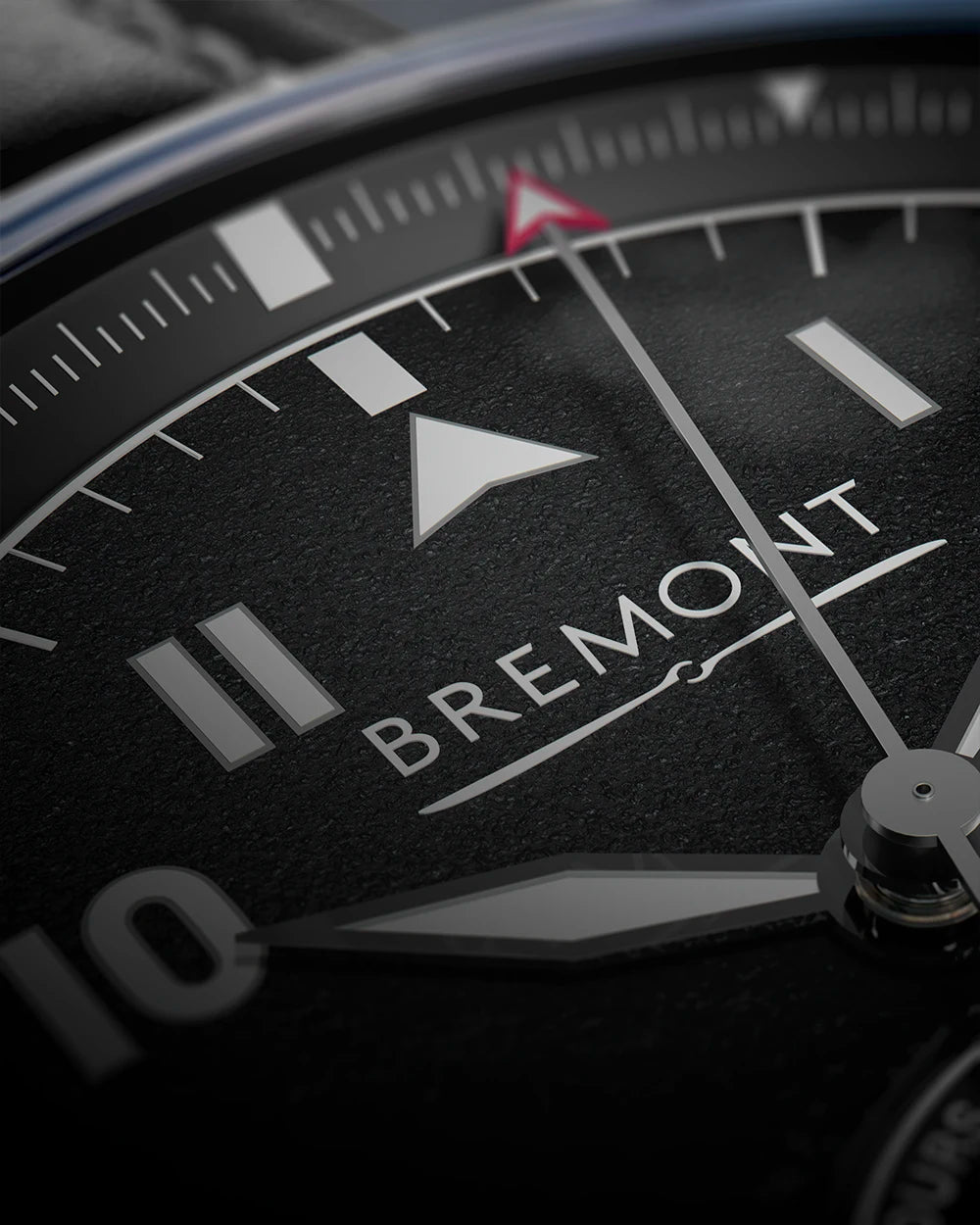 legibility
Designed to be highly legible, Bremont pilot watches feature clear, easy-to-read numerals and markings on the dial.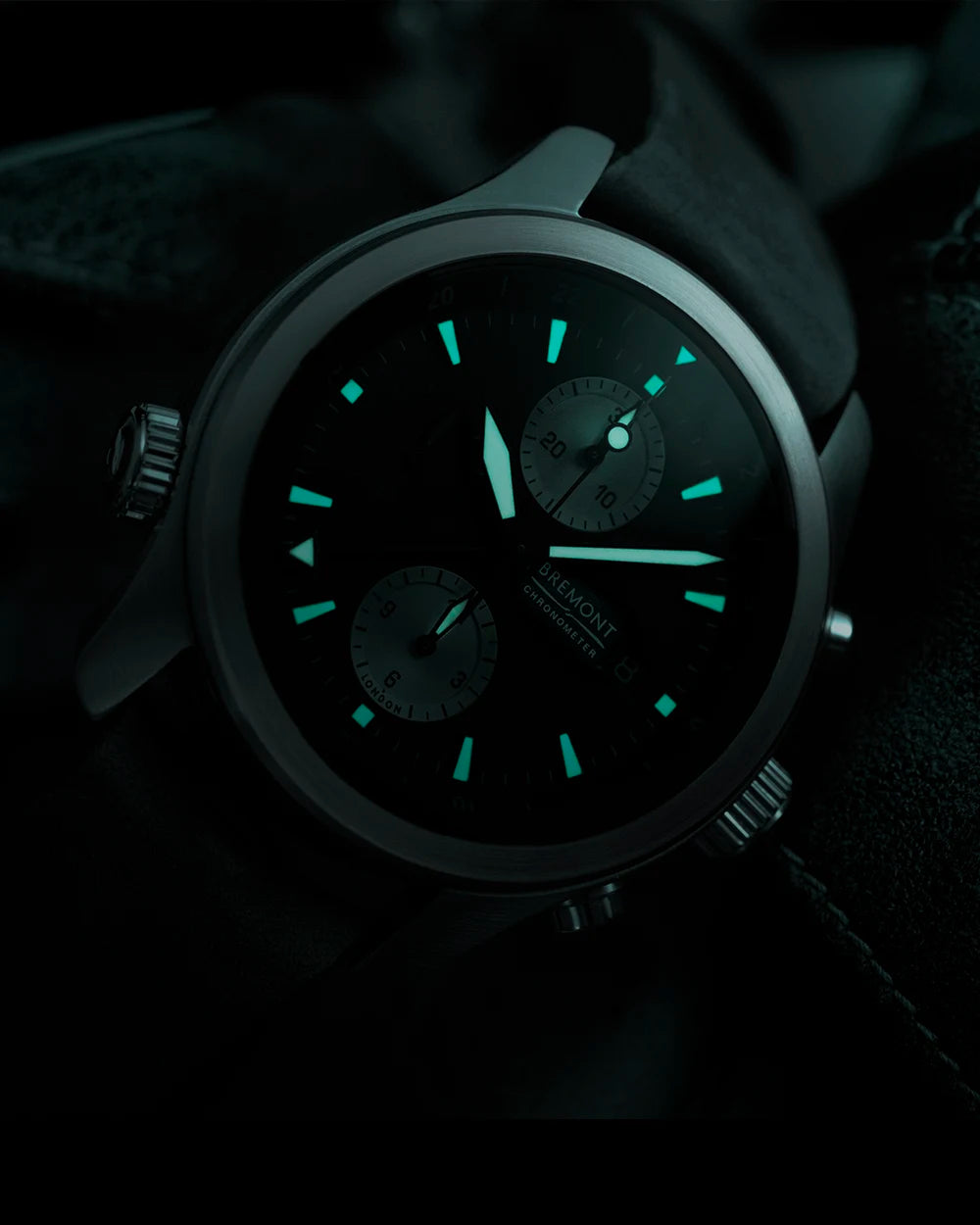 visibility
Bremont carefully applies as many as 15 to 20 coats of Super-LumiNova® to the dials of its watches, this ensures optimal visibility in the poorest of lighting conditions.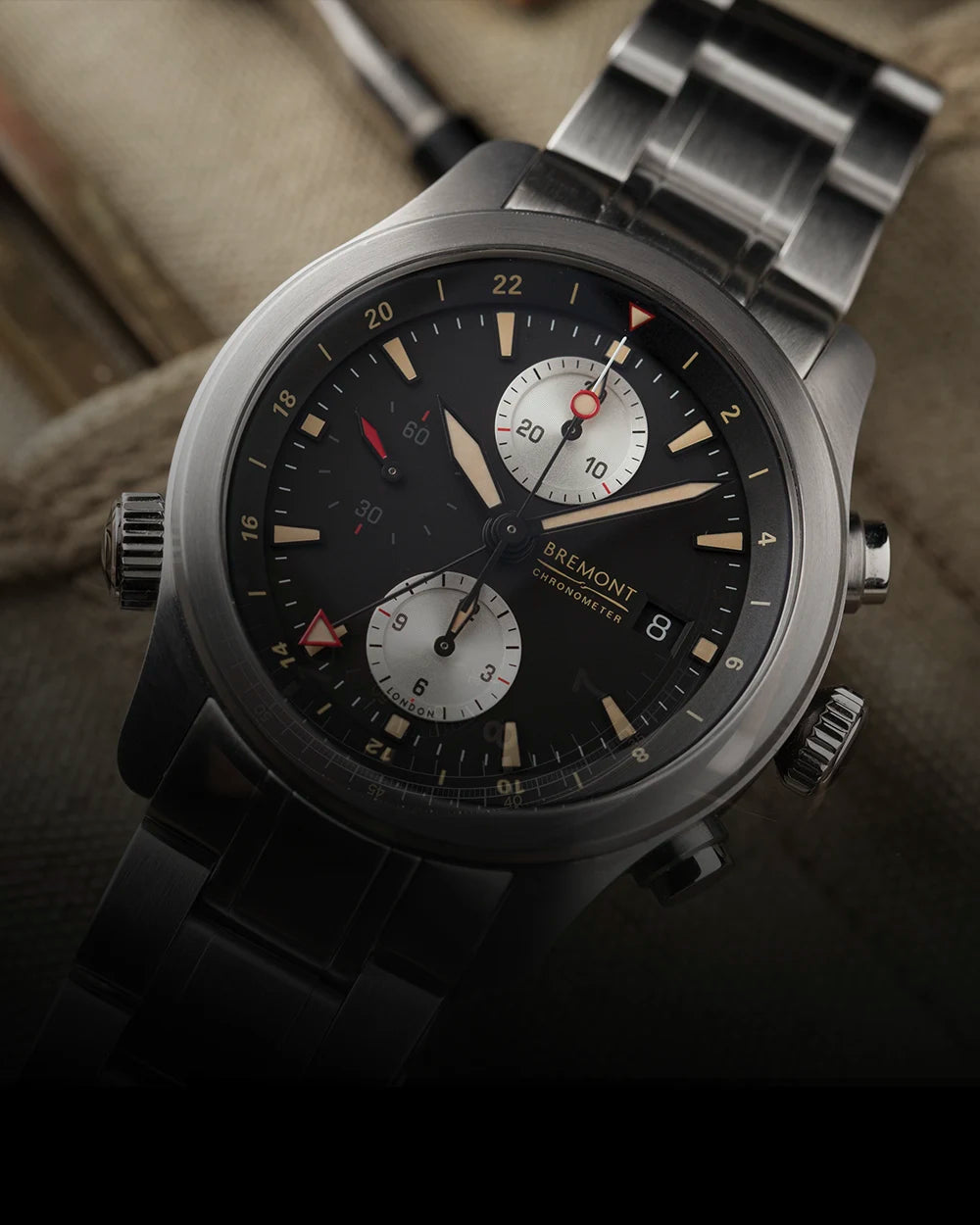 durability
We use robust materials such as stainless steel hardened to over 2000 Vickers in our Trip-Tick® case construction. Technologies found within our MB range, for example, ensure maximum resistance against water, extreme temperature, shock, vibration, salt fog and more.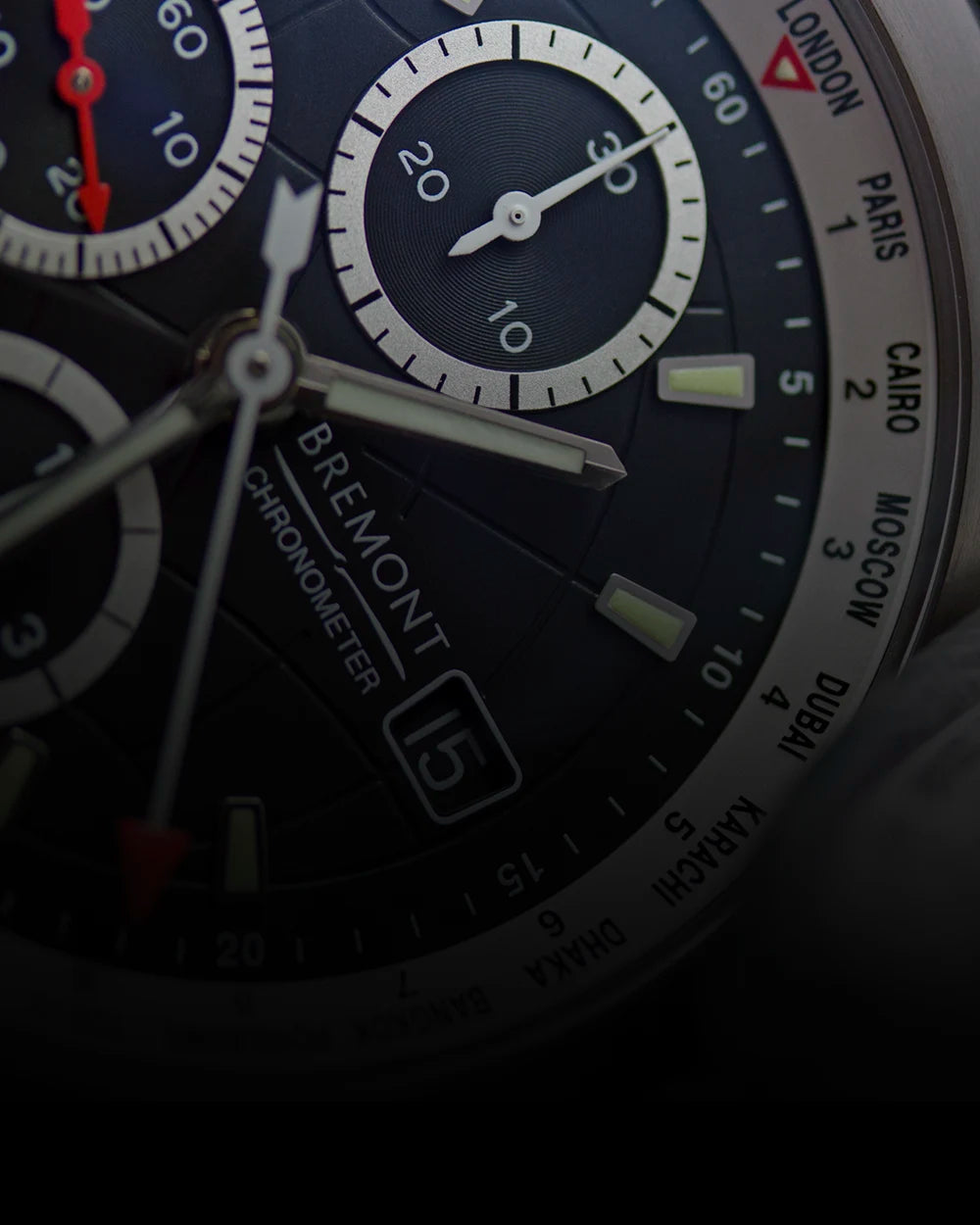 functionality
In addition to timekeeping, many of Bremont pilot's watches house Roto-Click® bezels, chronograph and 24 hour GMT functionality. These features are often used to perform calculations related to navigation, fuel consumption and other aspects of flying.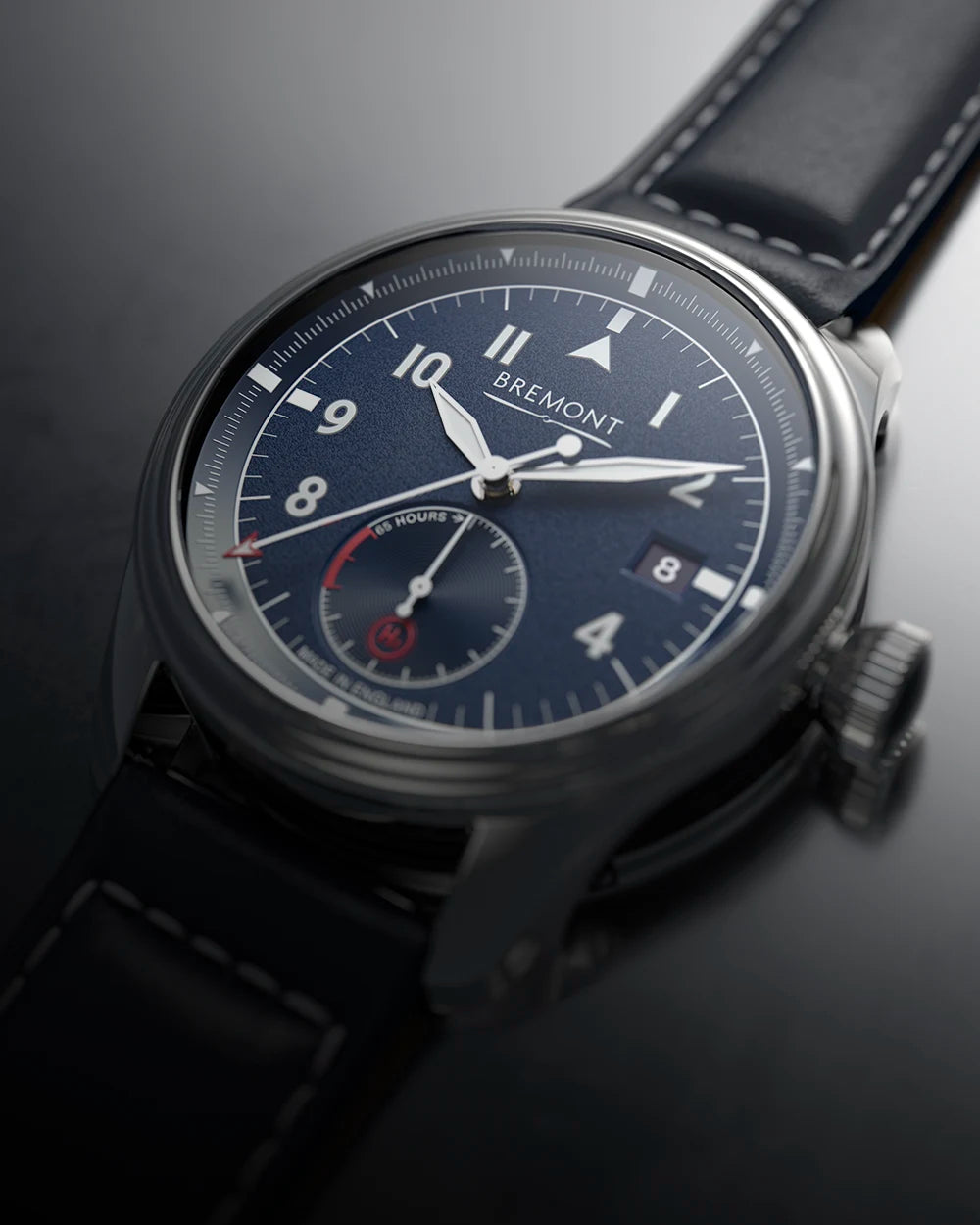 finesse
Pilots need to access information with utmost speed and without distraction. Despite complex functionality, our pilot's watches are designed with a clean, uncluttered aesthetic.
a nod to the 1930s Hawker Fury
fury range
The Fury has been designed as a classic three hand pilot's watch. The name nods to some of the world's most renowned aircraft from the 1930s Hawker Fury to the 1940s WW2 Hawker Sea Fury, tying beautifully to the brand's aviation heritage and aviation inspired collections.
tested beyond endurance
martin-baker
The love of aviation and its uncompromising demands are both inherent in every Bremont pilot watch. Since 2007, Bremont has worked closely with Martin-Baker, the British aviation company responsible for supplying 70% of the world's Air Forces with fighter ejection seat technology, to ensure its watches can endure everything a pilot does. The MB range has endured the same testing as the ejection seats themselves, including live ejection testing, MFOS crashworthy tests, extreme temperature endurance, vibration, altitude and aircraft carrier deck testing.
find out more
mb range
It's over 10 years since the first Bremont MB watch was released; a design born of the challenge to create a unique piece for pilots that had ejected using Martin-Baker ejection seats. It has become something of an icon in the worlds of civilian and military aviation.
tested beyond endurance
IF THE MILITARY RELY ON THEM, YOU CAN
Constructed to withstand the rigours of high altitude or undersea depths, our military watches adorn the wrists of combat personnel worldwide. Working in line with Bremont's core principles, Bremont creates bespoke watches for military personnel, specialized communities as well as private organisations and corporations.
FIND OUT MORE
u-2 range
The DNA of the U-2 chronometer lies firmly with the military. The elite 9th Reconnaissance Wing at Beale wanted a watch with the same testing history as the Bremont MB but one that had also been custom-tested to their own requirements. The result was the U-2.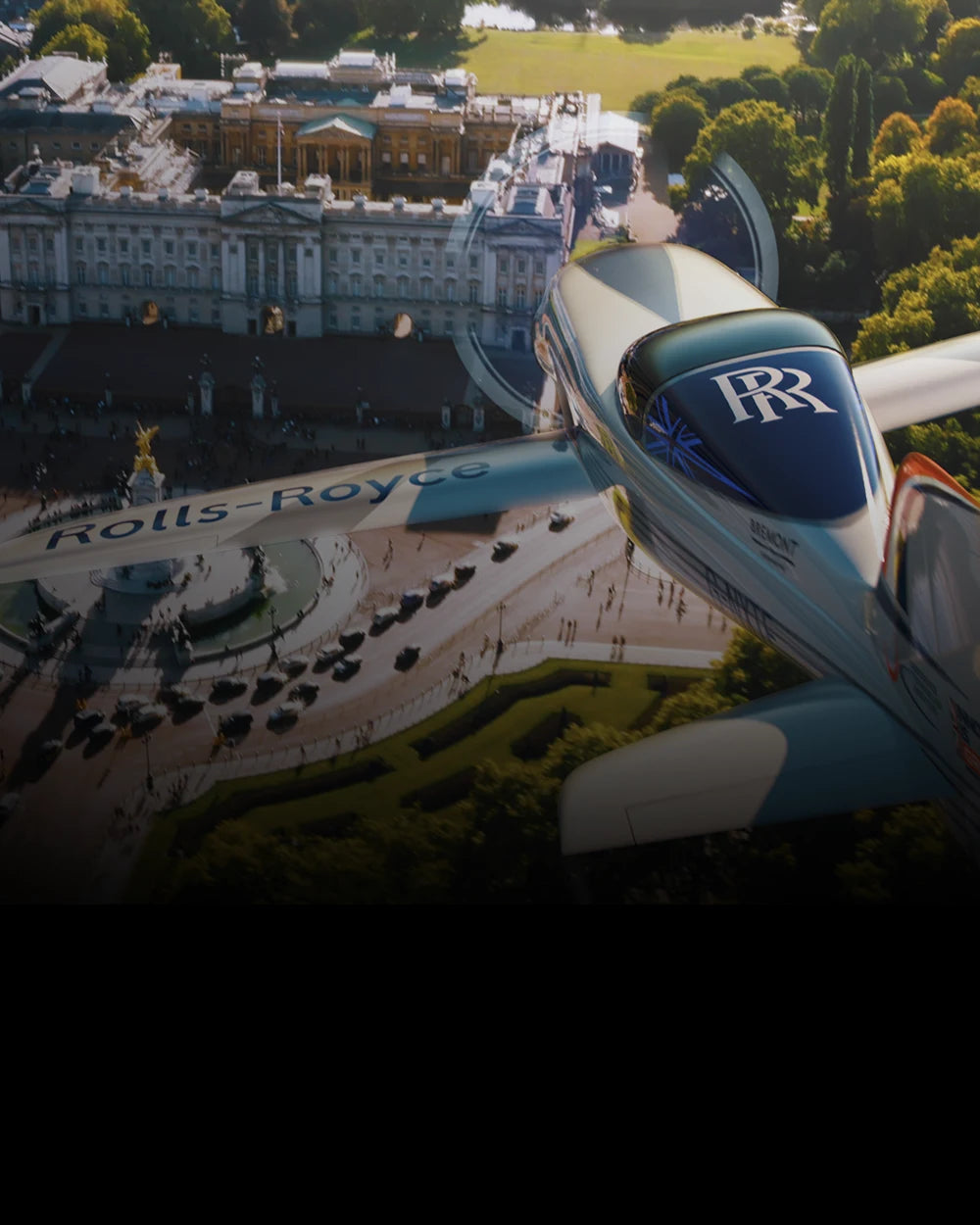 rolls-royce
Bremont teamed up with Rolls-Royce to become the Official Timing Partner for its all-electric speed record. With an unparalleled contribution to engineering and aviation, Rolls-Royce has now broken two world records with the all-electric 'Spirit of Innovation', officially the world's fastest all-electric aircraft.
find out more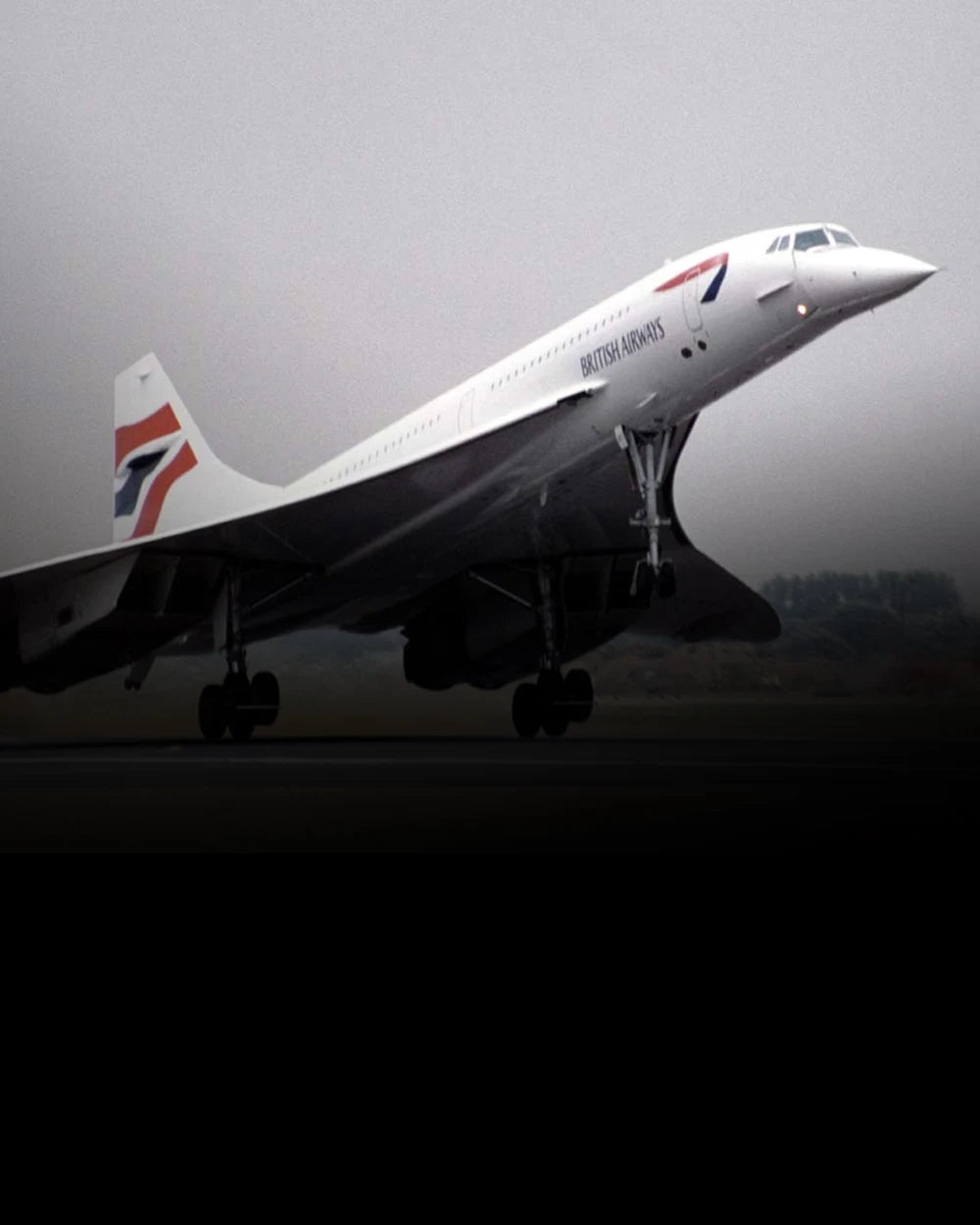 british airways
To celebrate the 50th anniversary of an aircraft both brilliant and beautiful, In 2019, Bremont partnered with British Airways to launch its eighth historical limited edition timepiece, the Bremont Supersonic, incorporating parts of one of the most famous and iconic planes in history – Concorde.
find out more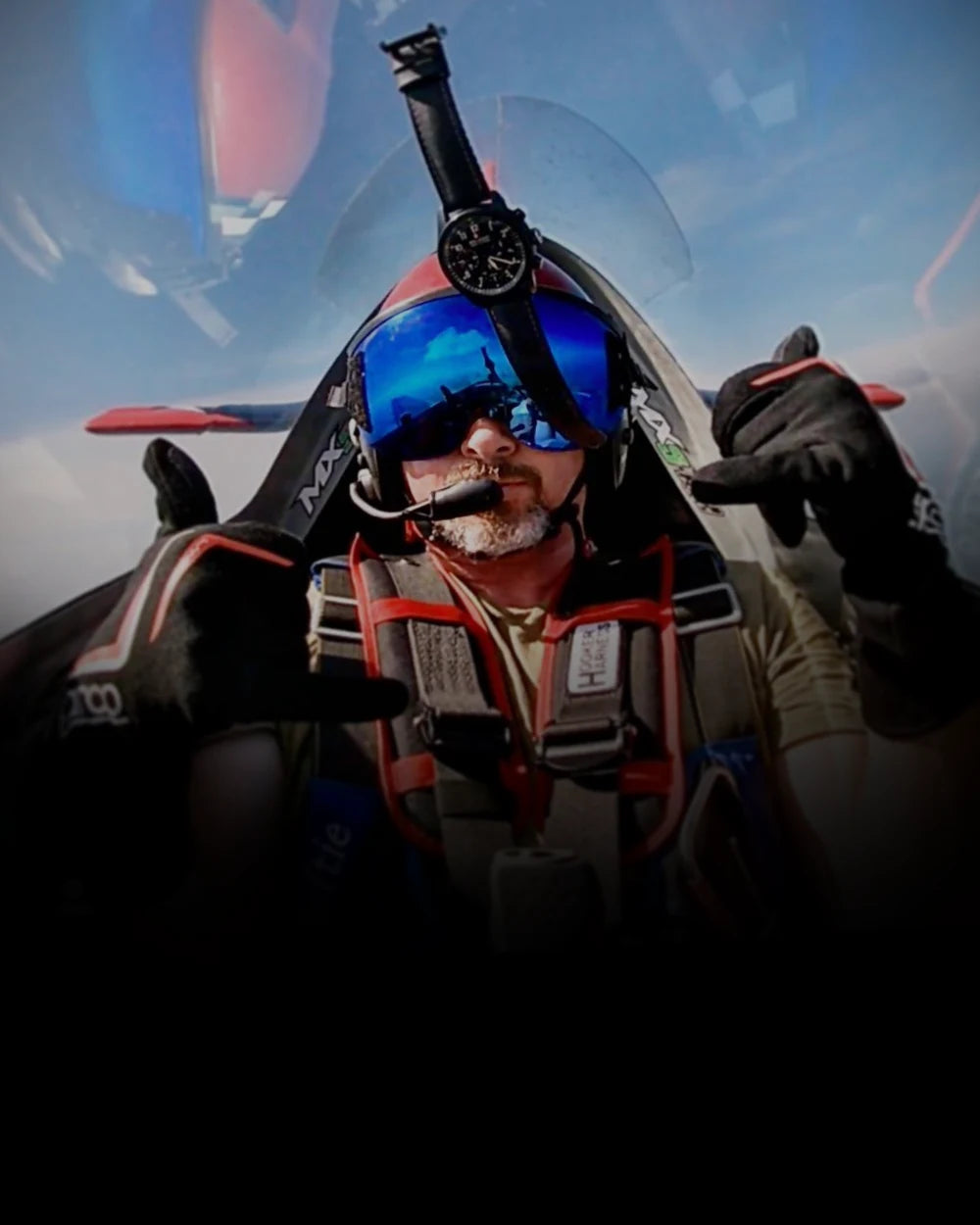 rob holland
Bremont Ambassador Rob Holland is one of the most decorated, respected, and innovative aerobatic pilots and air show performers in the world today. He is ten-time consecutive US National Aerobatic Champion, fivetime world 4 minute aerobatic freestyle champion, 28 medals in international competition and coach to the US Aerobatic Team.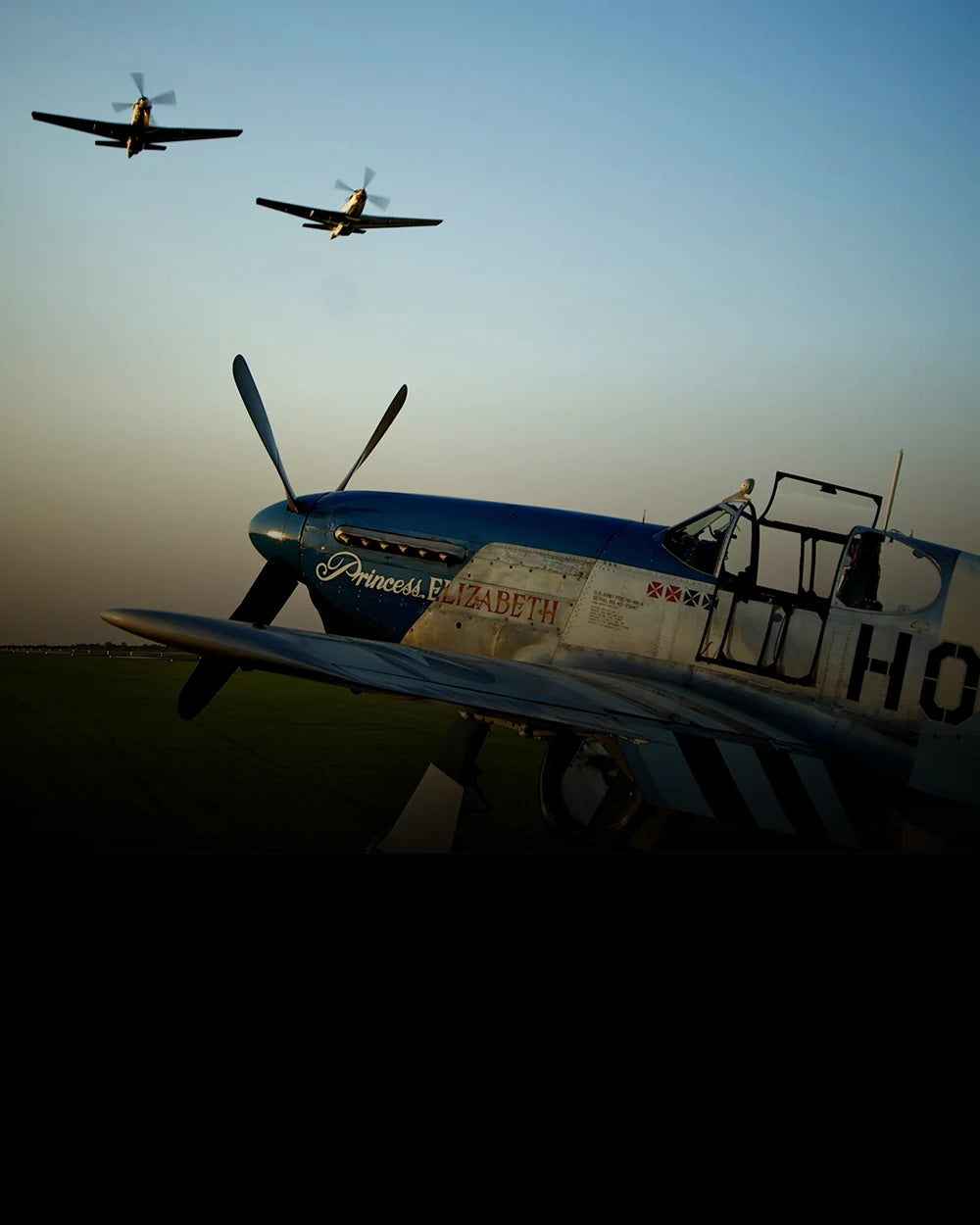 the bremont horsemen
The Bremont Horsemen took off over a decade ago as the world's only P-51 Mustang formation aerobatic team. Since that time, the team has grown into flying other platforms in formation, including F8F Bearcats, F4U Corsairs, and F-86 Sabres, the P-38 Lightning and most recently, Spitfires.
find out more
airco
The AIRCO models have been named after the 'Aircraft Manufacturing Company Limited', one of the first British military aircraft manufacturers. The watches are constructed using Bremont's 40mm technical three piece Trip-Tick® case housing the smaller but beautifully finished chronometer rated BE-92AE movement.
SOLO
Designed as a classic pilot's watch, the SOLO is an obvious choice for those wanting to enter the world of Bremont automatic chronometers. No pilot ever forgets their first solo flight and the exhilaration as the wheels leave the runway. This feeling was an inspiration behind the SOLO and with it, the ability to leave a long lasting impression on its wearer.
the home of british watchmaking
It is not completely unexpected to find that the world sets its time by Greenwich and not by Geneva. Whilst Geneva and Switzerland may be producing the vast majority of luxury wristwatches today, this certainly wasn't always the case. In 1800 half of the world's watches, around 200,000 pieces a year, were produced on British shores by British watchmakers, which is an incredible statistic. Another wonderful statistic is that probably over 60-70% of the innovation in a modern day mechanical watch has come from Britain, including every major escapement design. Bremont's mission has always been to play a part in bringing back watchmaking to British shores.
the full story